Hi All,
Yesterday went out on the hunt for some decent offroad tyres for my GXL intending to go with the Mickey Thomson ATZ 265/70/17 on my standard GXL alloy rims. The vehicle has had a 40mm lift and a Toyota bullbar fitted, which from what I'd been reading the 265/70/17's would fit with a slight rub on the front mudflaps at worst. A 265/70/17 ATZ was test fitted on the front and it was found the tyre touched the upper control arm at about 3/4 lock in the steering. Plan B was the OEM sized 265/65/17 BFG KO2 which has now been fitted with no clearance issues, but has uncovered some other potential problems. The 265/65/17 KO2's on the standard GXL alloy rim leave the edge of the rim awfully exposed to damage from being hit on gutters or ruts when offroad. Also the ability of the tyre to "bag out" when aired down for offroad driving looks to be pretty average.
I'm thinking the >+30mm offset of the OEM GXL alloy rims make fitting a taller tyre difficult due to fouling on the upper control arm and the lack of "dish" on the rims exposes them to potential damage.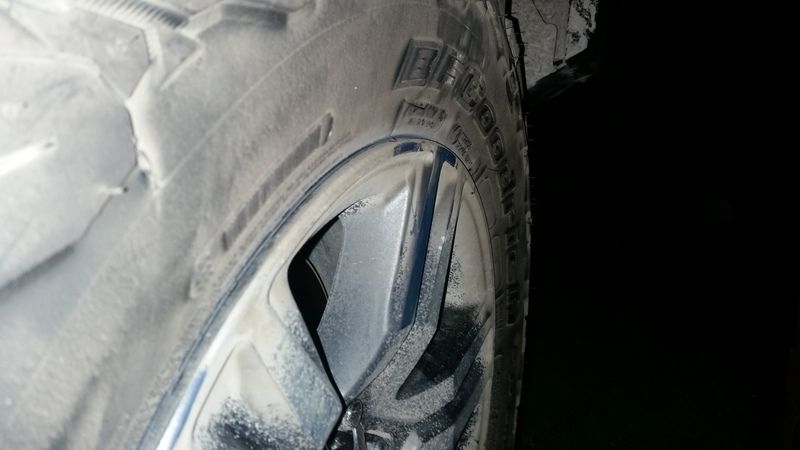 I'd like to move the rim further outwards away from the control arm to get a taller tyre on, which looks possible as there appears to be about 25mm to play with before the tyre protrudes outside the guards.
Has anyone played with different rim offsets to see what fits and what doesn't ?